Willie Mays to Attend Black Barons Reunion in Birmingham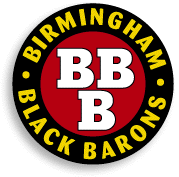 SCOTTSDALE, Ariz. - Nobody knows for sure when Barry Bonds will arrive in camp, although his legendary godfather, Willie Mays, guessed Saturday when it would happen: "Monday, I think."
That would make sense, since Monday is the reporting date for Giants position players. Several already have arrived, including outfielders Jason Ellison, Todd Linden, Adam Shabala and Dan Ortmeier, first baseman Lance Niekro, infielder Kevin Frandsen of San Jose and World Baseball Classic participants Omar Vizquel, Randy Winn and Angel Chavez.
Mays, beginning his annual spring-training visit, will leave next week to attend a couple of Black History Month functions. One is a benefit in Birmingham, Ala., featuring the five surviving members of the Birmingham Black Barons from the Negro League. Mays will be joined by a pitcher he identified only as "Sammy C.," along with right-hander Bill Greason, shortstop Artie Wilson and outfielder Jimmy Zapp. Mays said that the daughter of Lorenzo "Piper" Davis, the player/manager who signed him for the Black Barons, also will attend. [
full story
]